Forró Nacht with Ivan Greg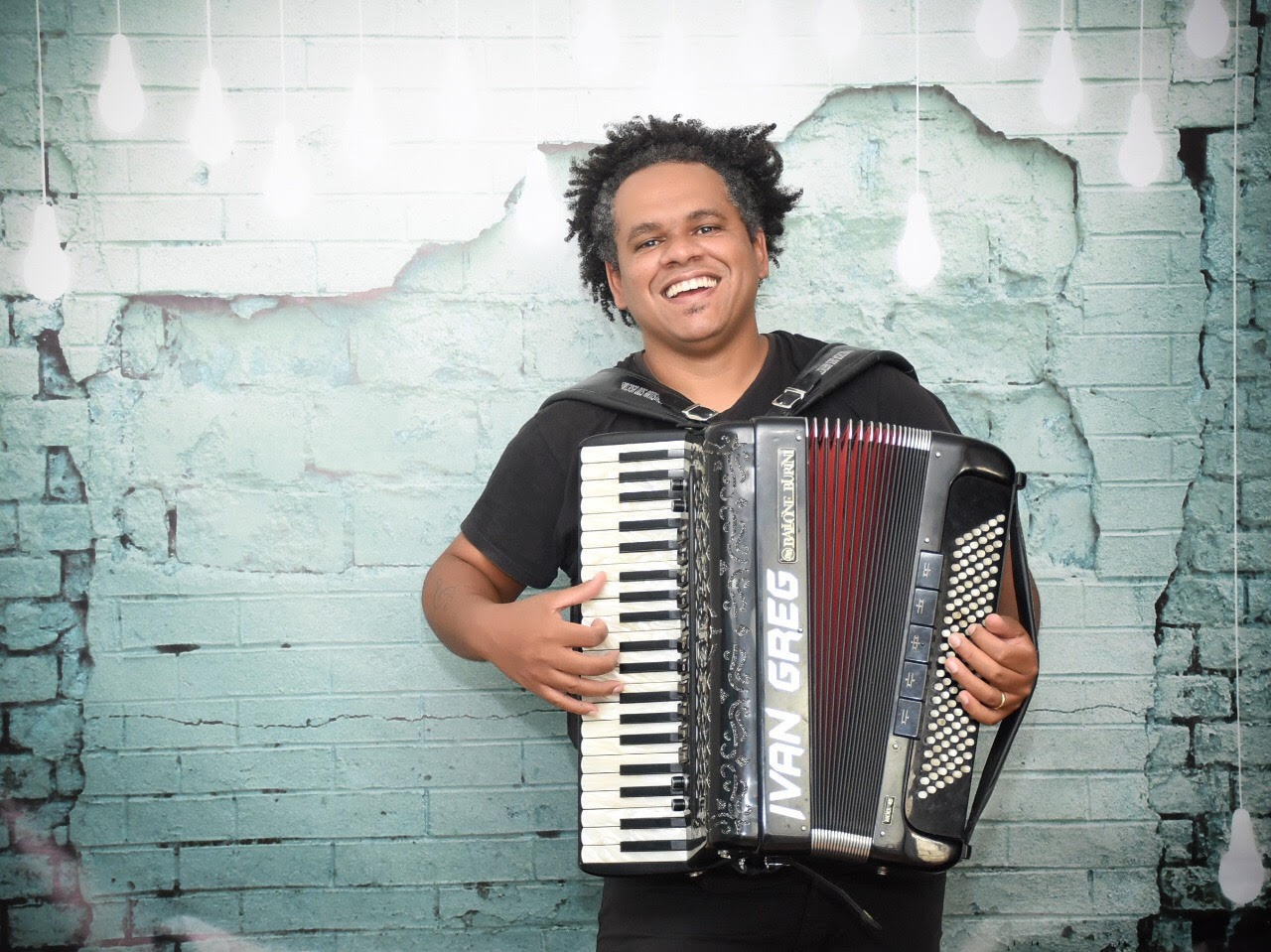 Fri, 24 February 2023
19:00 - 01:00
In 't Koorenhuis
Note: Presale is closed, but tickets are still available at the door! Come and join as at the venue!
Online tickets at a reduced price available until the day before the event. Presale tickets cannot be reimbursed.
It's finally time to kick off the Forró party Season in The Hague. Come and join our amazing Forró party with Ivan Greg and enjoy some wonderful Brazilian music and dance. Are you new to Forró and curious? This is your time to learn with a free crash course and a party to practice and enjoy your Forró to the fullest. Do you love Forró already? So do we! You're at the right address: come and join us!
19:00 - 20:00 Forró Workshop with Bruna and Mike more info and registration here
19:45 - 20:30 Forró Crash Course for complete beginners
20:30 - 01:00 Party with music by Ivan Greg
Ivan Greg – Accordeon
Cleyton Barros – Zabumba
Luciano Oliveira – Triangle
Ivan Greg was born in Petrolina Pernambuco, Brazil, and started playing the keyboard at age 9, while performing in bars and concert halls from age 15. During his time in The Netherlands he decided to dedicate himself to the accordeon and the piano. During his stay in Europe he worked on the dissemination and valorisation of Brazilian music and the culture of the Northeast of Brazil. Today, he has a degree in music from the IFSertão-PE/ Petrolina campus and has tried to transfer his knowledge in workshops on the accordeon.
With a remarkable stage presence, he draws the audience's attention by the lightness of his interpretations. Awarded in music festivals in Brazil, such as Fenfit Festival Nacional de Forró, and Festival Edésio Santos.